BOTOX in Fort Lauderdale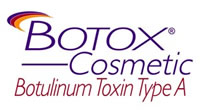 BOTOX® Cosmetic is a prescription medicine that is injected into muscles and used to improve the look of moderate to severe frown lines between the brows. The effect of BOTOX® lasts between 4 and 8 months depending on your metabolism. Over 11 million women and men have used this product.
BOTOX® Cosmetic is administered by a healthcare professional as a simple, nonsurgical treatment that is injected directly into the muscles between the brows. It works by blocking nerve impulses to the injected muscles. This reduces muscle activity that causes moderate to severe lines to form between the brows. If you feel that the moderate to severe glabellar lines between your brows make you look tired or unapproachable or have other reasons for being curious about BOTOX® Cosmetic, make an appointment with Ophthalmology Consultants to find out if it is right for you.
Please watch the video below for more information.